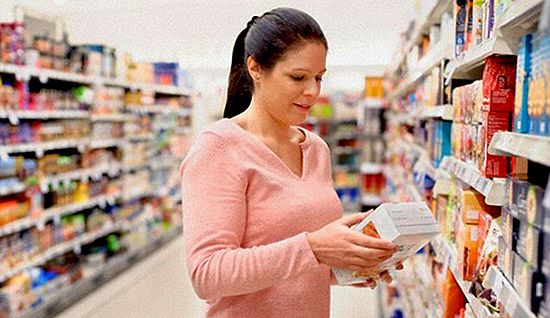 Food producers and marketers are faced with updating product nutrition facts panels and ingredient lists to be compliant with recent FDA regulation changes. While revising packaging may be viewed as burdensome by food producers, there are also opportunities to address consumer concerns about what is in the food they are eating.
First, let's look at consumer interest in reading food product labels. In a 2015 report "Weight Management and Healthy Living" (The Hartman Group) of those surveyed who are not watching their weight, over 40% always or frequently read nutrition facts and ingredients lists, and another 30% sometimes read them.  Of those surveyed who are watching their weight, 59% always or frequently read nutrition facts and ingredient lists, and another 22% sometimes read them.
Consumer motivation to examine nutrition facts and ingredient lists varies based on individual perspectives of health, wellness, and the food culture. Here are the motivators revealed by the report:
Nutrition Facts:
Looking for something specific such as protein or fiber
Avoiding something specific such as sugar, sodium, fat
Beginning a new diet
On a diet and learning about a new food product
Verifying a packaging health claim or serving size.
Ingredient List:
Looking for food allergens of concern
Looking for ingredients of specific health concern
Comparing ingredients with health or content claims made on packaging
Instructing other family members on ingredients, especially those of particular concern
Transparency and food safety concerns
Food producers and marketers have an opportunity during the packaging revision process to enhance product claims that are advantageous. These could be beneficial ingredients or nutritionals, or reinforcing what a product does not contain, such as added sugar or gluten. Satisfying the new labeling regulations is an excellent time to make any other packaging changes that will enhance a product's competitive advantage.