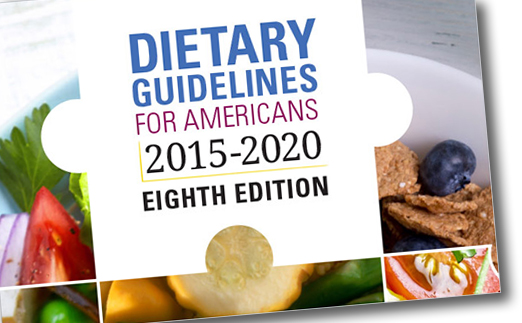 Savvy food and beverage marketers are not wasting any time in reviewing the new 2015 Dietary Guidelines and looking for ways to incorporate the recommendations into their marketing efforts. One of the biggest opportunities is to help consumers understand the recommendations, which are presented online in a format that is not easy for consumers to navigate. The Departments of Agriculture, and Health and Human Services have stated that the guidelines were written for and intended to be used by nutrition and healthcare experts as well as policymakers.
Food and beverage marketers can help fill the information gap by helping consumers make healthier food choices that reflect the new guidelines. For example, the new guidelines define three healthy dietary patterns:  a healthy American diet, the Mediterranean diet, and a vegetarian diet. However, there is very little detail on specific meal plans and recipes to achieve any of the three dietary patterns. Marketers have a tremendous opportunity to fill in the blanks with product information, recipes, and menu plans that incorporate their brands and products.
For some food marketers, there may be opportunities to expand the utility of their products by suggesting uses and ingredient swaps that make a recipe more nutritious. Helping consumers be more creative in food preparation and to think of products in ways beyond their traditional recipe or consumption pattern, are great ways to reposition products and expand markets.
Changes in packaging design and messaging should also be considered in view of the new Dietary Guidelines. Consumers will be looking for cues on product packages to help them choose products that fit within the healthier dietary plans they may choose to follow. Food marketers may also want to consider packaging that responds to 2015 Dietary Guidelines serving size suggestions, either by offering single serve options or easier to reseal and store packaging.
Go here to see the 2015 Dietary Guidelines: http://health.gov/dietaryguidelines/2015/guidelines/