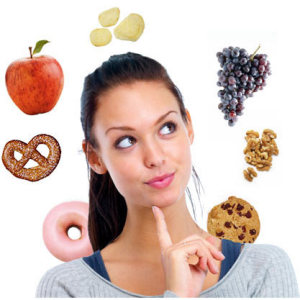 The consumer shift to snacks and mini-meals continues to grow, and food marketers are redefining their strategies in response.  Recent market research conducted by Packaged Facts and Dupont Nutrition & Health revealed that over 85% of Americans snack daily, and the average number of snacks and mini-meals consumed was 2.8 per day in 2014, up from 1.9 per day in 2010. Further, over 50% of snackers consume three or more snacks and mini-meals per day.
The growing preference for snacks and mini-meals is forcing food and beverage marketers to change their perspectives on their product offerings and marketing efforts. Here are some of the ways in which they are redefining their marketing strategies.
Healthier product and menu options
Consumers associate eating multiple small meals in a day with a healthier diet and they are looking for "better for you" foods to snack on. Marketers are evaluating their food products and menu items in terms of how they can be offered in convenient portion sizes at attractive price points. Day-part plays a role in the selection healthy snacks versus indulgent snacks.  For example, 74% of morning snacks and mini-meals are considered healthy by consumers, but that changes dramatically throughout the day with only 27% of snacks considered healthy in late evening. Marketers are targeting their products to the appropriate day-part for their products and menu items.
How foodservice is adapting
Snacking and mini-meals have proven to be a windfall for foodservice operators, enabling them to draw consumers at times between traditionally defined meal hours. Snacks are a true win-win for both cost-sensitive consumers and restaurants  because they can be offered at lower price points  than regular menu items, but at a higher price per ounce than typical full portion sizes. From a menuing perspective, snacks have a dual application both as appetizers and sharable dishes.  QSR and fast casual operators are also creating snacks and mini-meal items that are  being marketed on "value menus".
CPG marketers are repackaging products
Many packaged food marketers are offering snack and mini-meal sizes of their products in convenient portion packaging. According to Packaged Facts, "the emergence of convenient packaging formats has made it easier for consumers to eat while "while on-the-go". Single-serving tubs, cups or bags help snackers control both portion sizes and calorie counts, which allows them to hit two trends at once: snacking and healthy foods".